Be a "hero" for KCCO!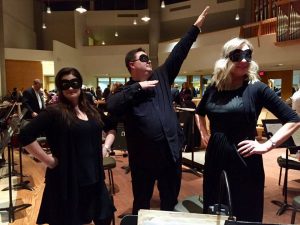 The Kansas City Civic Orchestra is a 501(c)(3) not-for-profit organization. We rely on the generous support of area foundations, companies, and our dedicated listeners to enable us to continue to provide free concerts and outreach events to the Kansas City community. Your donation will be used to cover expenses such as venue and music rental fees as well as general operating expenses.
Your donation is 100 percent tax-deductible. Unless you indicate otherwise, your gift will be included in our list of contributors on our website as well as our concert programs.
Donate Online Using Paypal
Make a one-time donation in any amount.
(You may also choose to make your gift monthly.)
Donate By Mail
You can mail a donation at any time. Please make checks payable to The Kansas City Civic Orchestra.
Mailing Address:
Kansas City Civic Orchestra
P.O. Box 224
Shawnee Mission, KS 66201