The Kansas City Civic Orchestra is a community-based orchestra in the Kansas City metropolitan area. For 60 years, our mission has been to bring high-quality, free concerts to the local community. Our all-volunteer orchestra is comprised of amateur and professional musicians with one thing in common – a love for music!
---
Our 2024 Chatelain Young Artist Competition is coming up in January! Click for details.
---
2023/2024 Concert Season Overview
"Sounds of the Season"
Friday, December 8 at 7:30pm
Saturday, December 9 at 2:00pm
Atonement Lutheran Church
Jubilant Ringers, Sleigh Ride (Anderson), Festive Sounds of Hanukah, The Christmas Song, Selections from Nutcracker Suite (Tchaikovsky), sing-a-long carols, O' Holy Night, Winter Wonderland (arr. Custer).
"Sinfonia Romantika"
Saturday, March 9 at 7:30pm
Atonement Lutheran Church
With guest conductor Matthew Pavon. The Three-Cornered Hat – Jota by DeFalla, Goyescas: Intermezzo by Granados, Cavalleria Rusticana: Prelude and Siciliana by Mascagni, Danse Bacchanale by Saint-Saëns, and Symphony No. 8 by Dvorak.
"Ode to Joy!"
Sunday, May 5 at 3:30pm
Helzberg Hall, Kauffman Center
Chatelain Young Artist, Symphony No. 9 in D minor (Beethoven) featuring William Jewel Concert Choir.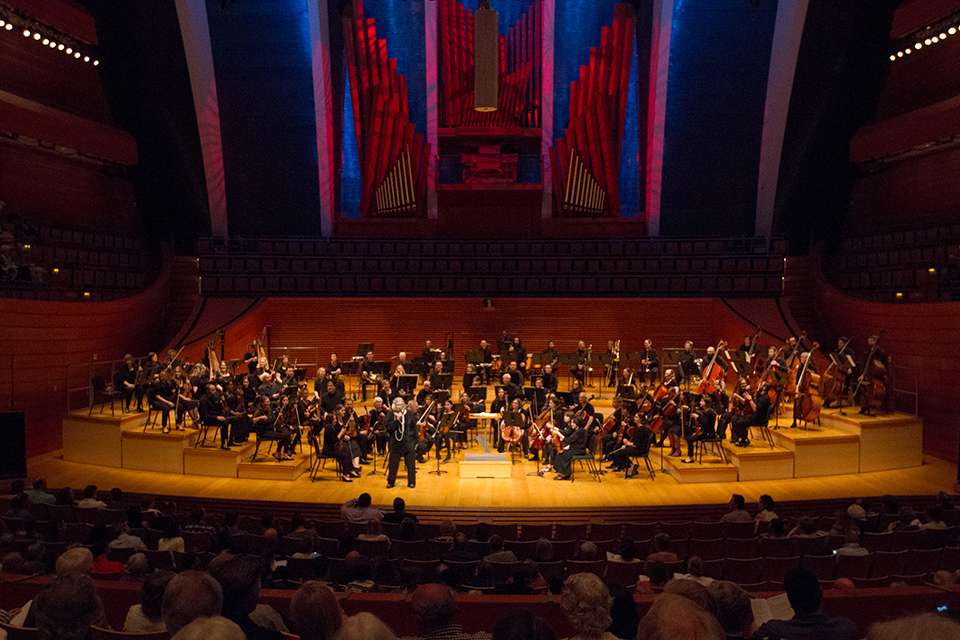 We're fortunate in Kansas City to have amateurs-who-could-be-professionals in spades. Stupendous talent this December popped out of … the Kansas City Civic Orchestra and other volunteer ensembles.
Diane Stafford, KC Star